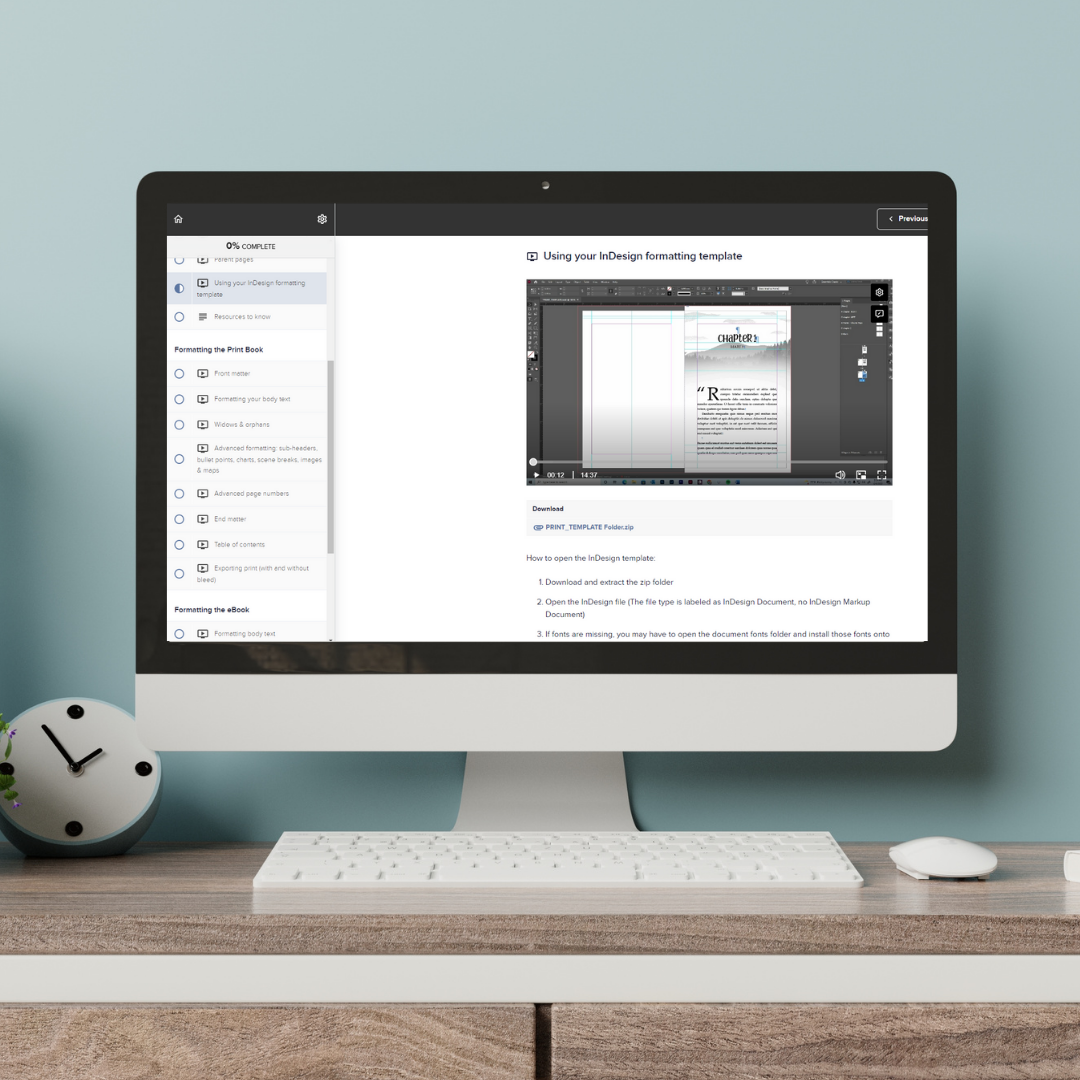 The video tutorials in this course are about three hours total. Each lesson is anywhere from five to twenty minutes, allowing you to take the course at your own pace, and easily navigate and re-watch sections of the formatting process you may struggle with.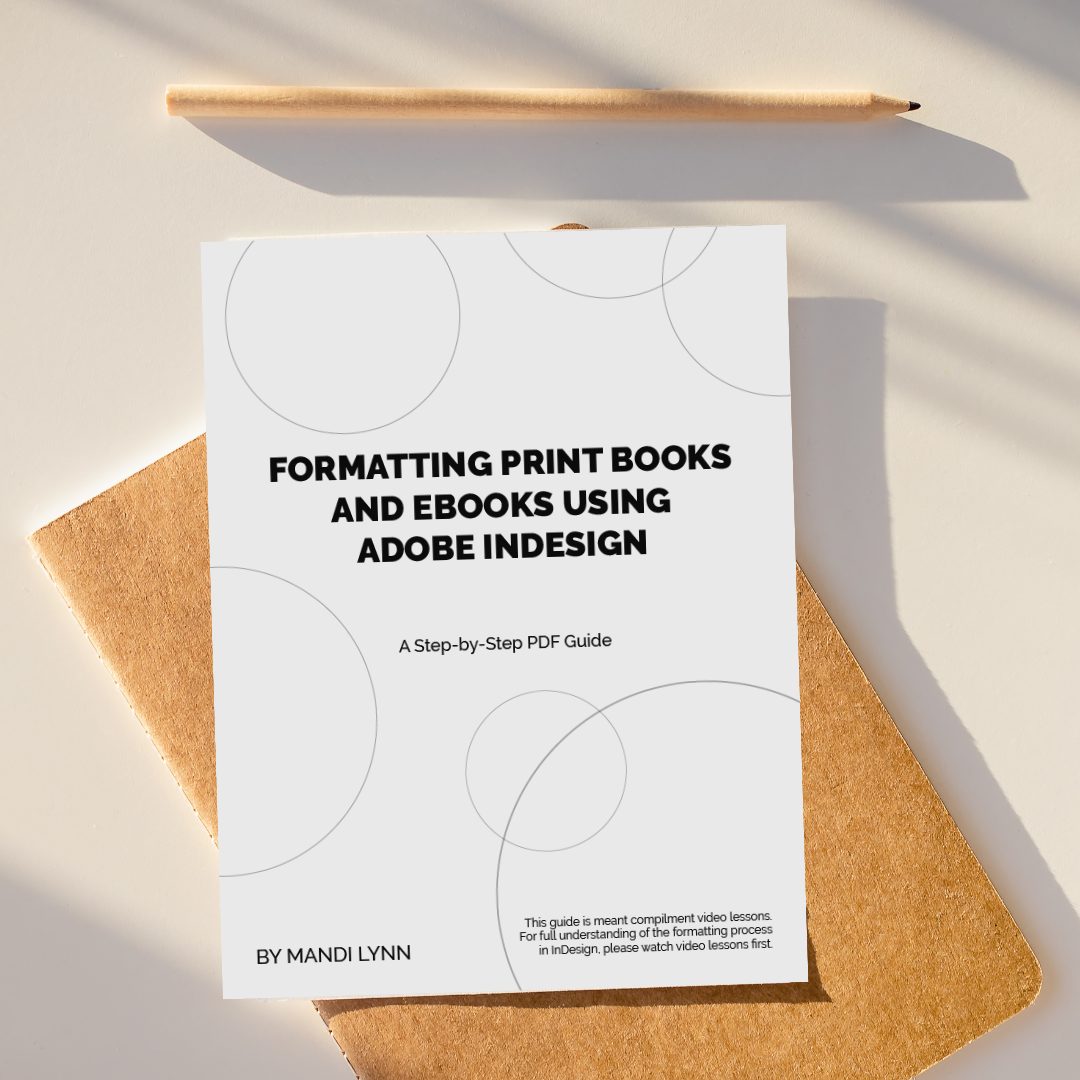 Step-by-Step Printable
Along with video tutorials, you'll also have access to a PDF printable that gives you step-by-step instructions on how to format a book so you can always reference the guide during the formatting process.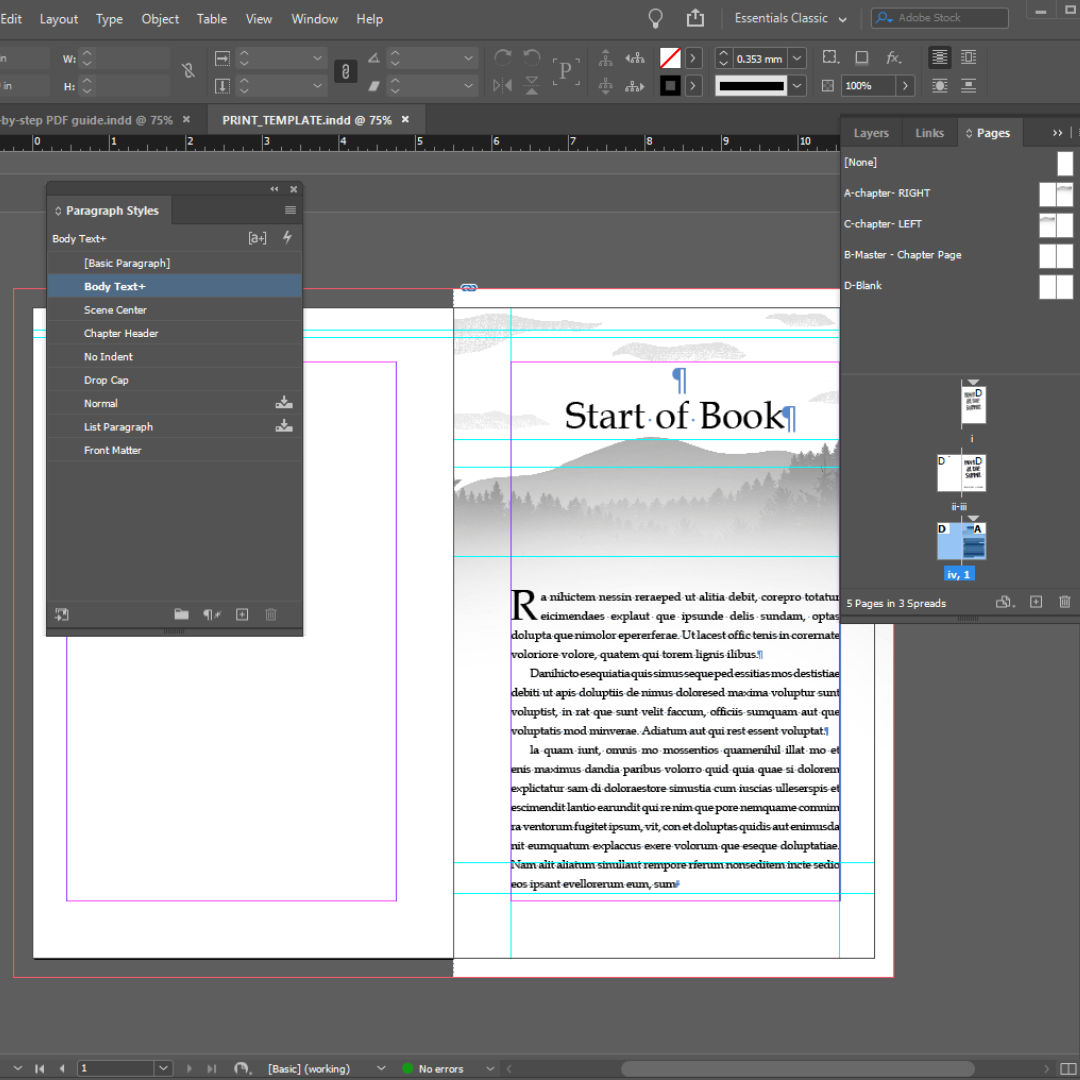 InDesign Template
All students will be able to download and customize an InDesign template that can be used to easily paste in your book's content and customize it to your needs. The course will give you instructions on how to easily change fonts, header images, trim size, and more to make formatting a quick and painless process!

Why Format with Adobe InDesign?
Works for PC and Mac users.

Other formatting software use templates that limit your ability to customize the look of your book.

Microsoft Word isn't made for formatting a book:

Headers/footers are complex processes.

It's hard to create drop caps.

Text and images sometimes move to different pages when you export it as PDF.

It can be harder and more time consuming to create a consistent look.

InDesign lets you create paragraph styles. Halfway through formatting your manuscript and want to update your font size? Do that easily without having to retrace your steps.

Create templates for your chapter headers to make sure they always look the same.

Easily choose what pages get headers and footers.

Edit your margins and bleed section.

Add images, charts, bullet points and sub-headers without struggle.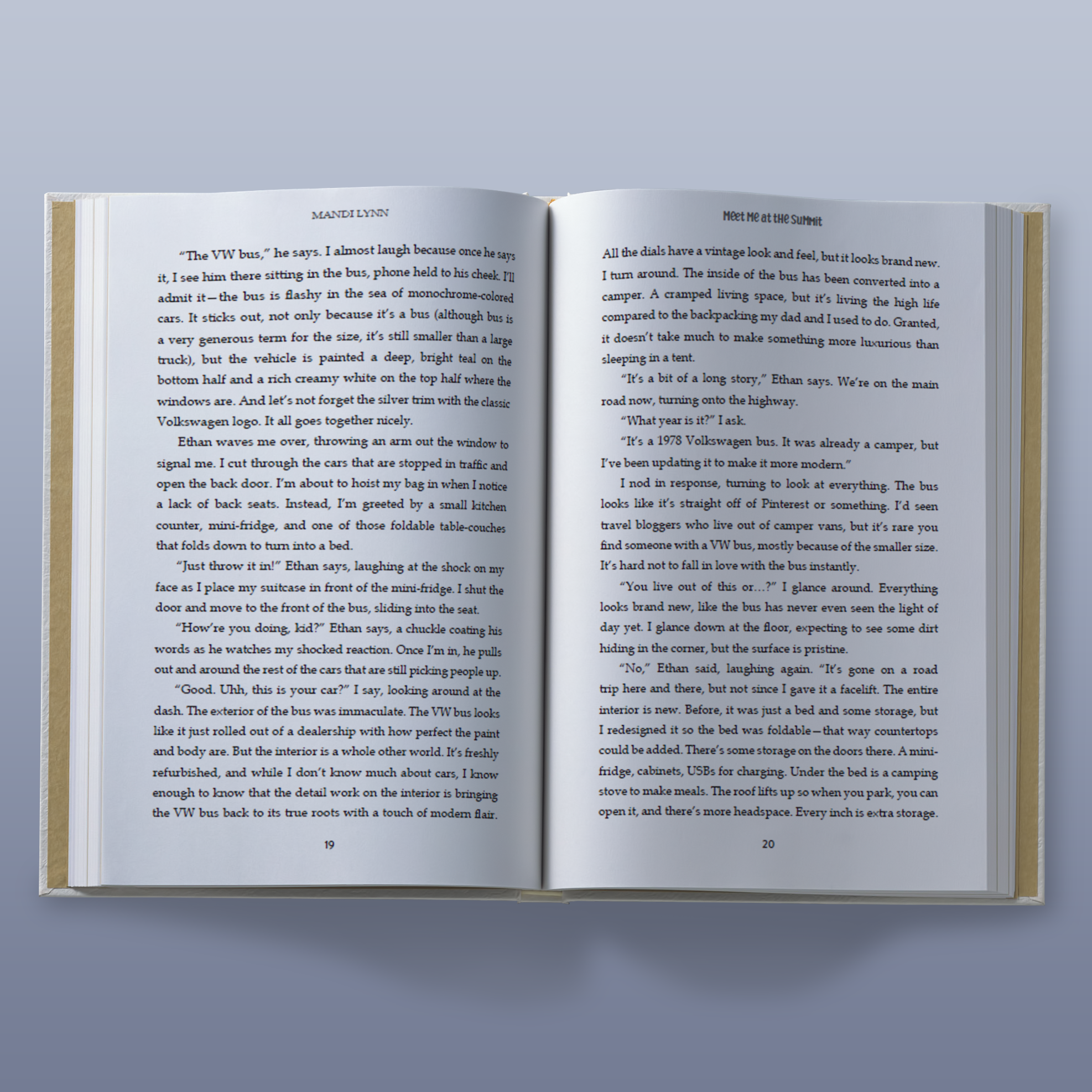 Why Format the Book Yourself?
Hiring someone can be expensive.

You can easily make updates to your manuscript at any point without having to contact your formatter.

You'll be able to easily create a formatted book outside of the generic copy and paste template.

The more books you publish, the more money you'll have when you handle the formatting yourself.
Get a Look at the Course Curriculum: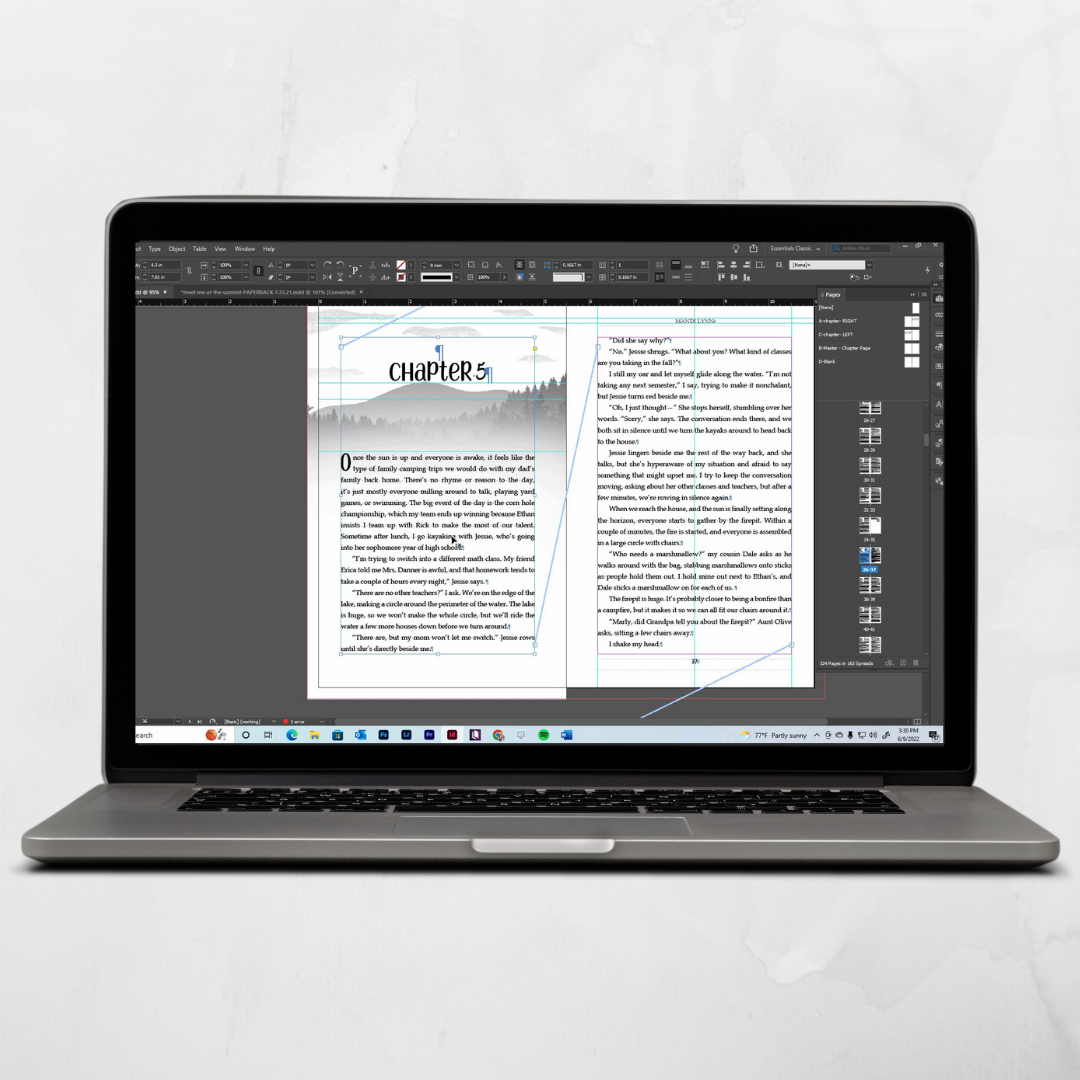 Do I Need Experience with Graphic Design or Adobe InDesign?
No experience is needed to take this course! I will teach you everything you need to know about formatting your book for print and ebook. I will also teach you the in's and out's of Adobe InDesign and how you can use the software to easily and quickly format your book.
Don't have Adobe InDesign yet? Use my affiliate link to download and get started with the software.

Mandi Lynn published her first novel when she was seventeen. The author of multiple books, Mandi spends her days continuing to write and creating YouTube videos to help other writers achieve their dreams of seeing their books published. Mandi is the owner of Stone Ridge Books, a company that works to help authors bring their books to life through cover design and book formatting. She is also the creator of The Book Launch Planner, a planner designed to help writers plan their book releases. You can also find Mandi designing and printing stickers through her store, Stone Ridge Stickers. When she's not creating, you can find Mandi exploring her backyard or getting lost in the woods.